Are radio ads part of your marketing campaigns? If not, they certainly should be. Why you ask? Well, according to Nielsen Media Research, 88% of Americans (293 million) listen weekly to AM/FM stations. Meaning that people listen to the radio regardless of their industry. So, radio ads are worth including in your marketing strategy because they're short, cost-effective, and can reach a direct audience. Sound appealing?
Let's take a closer look at what is radio advertising, how much do radio ads cost, and how to write radio ads that draw listeners to your brand.
What is radio advertising
Radio ads are 30-60 second slots companies use to promote different products/services to listeners. Essentially, they get the word out about your brand to a specific demographic. Radio ads can include jingles (catchy tunes) or interesting phrases designed to grab the hearer's attention. Like "Red Bull Gives You Wings" or Burger King's "Have It Your Way."
3 primary examples of radio ads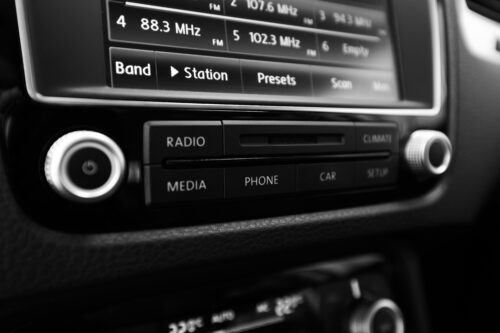 Sponsorships: In these ads, you often hear, "This show was sponsored by…." They're also placed with prime-time radio shows or hours with the highest listenership. So, you don't need to develop the ad copy yourself, but you do have to pay for the ad placement.
Straight-reads: These are the audio version of text ads you see on website banners or in newspapers. They're read by voice actors, which adds a human touch by personifying a brand.
Customer Testimonials: Customers narrate an anecdote that involves using your product/service. But realistically, most customers just email their written testimonials. So, in these situations, it's a good option to hire a voice actor to record the testimonials for your radio ads.
How to write a radio ad that makes people listen
To write a radio ad, you need 3 basic elements: a hook, a reel (product value/benefit), and a CTA (call to action).
Like fishing, a hook grabs the hearers' attention away from their current activity. Since people generally listen to the radio while gardening, driving, or waiting in line somewhere, like a doctor's room. So, the right hook can make a person stop what they're doing, pull out their phone and look up your company's website.
Next, the reel draws in the hearer by slowly connecting them to the value of the brand, product, or service. As the consumer listeners to the product's benefit, they connect your brand to a need they might have. And finally, the CTA is what prompts the hearer to action. Once the hook is in, the CTA leads them to a product purchase or signing up for a subscription or service.
How would this play out in real life?
Imagine you're stuck in traffic, and in the rush, you skipped breakfast and forgot your coffee thermos on the kitchen table. As you stifle your 10th yawn, you suddenly hear the Mcdonald's jingle play on the radio. Ba da ba ba ba I'm loving it! And just ahead of you is a Mcdonald's drive-thru. Hello Coffee! So, effective radio ads give you direct access to your target market through something as simple as a jingle, a statement, or even a question. But how can you write successful radio ads that reach your target market?
5 steps to write a radio ad that gets listeners' attention
Write a killer script: it should address one question – "what will prompt listeners to action?" When drafting the core message of your radio ads, consider the nature of your offer. For example, a tech product requires a logical appeal, but an insurance product or a holiday service needs an emotional appeal.
Identify your target market: radio ads are more effective when they focus on a particular audience, just like how different fish respond to different kinds of bait. So, understanding your audience will help you learn about their listening habits. Are they early-morning commuters stuck in rush-hour traffic or work-from-home parents who tune in while making dinner? This knowledge will help you determine the type of air time you need. Then hone in on that demographic by identifying their needs and/or wants. For example, if they work from home, they might need an app/software to help them organize different parts of their schedule.
Create something catchy: radio ads allow you to create something memorable in a short amount of time. So, ask a question that makes your listeners think or make an interesting statement that gets them to turn up the volume rather than switch stations.
Use different promos: people are drawn to limited editions, which could be something like a special coupon for radio listeners. You can use countdown timers and limited deals to add a sense of urgency to your promos, which separates your brand from competitors.
Choose a strong CTA: because you have limited time, you need to be direct and get to the point. Tell listeners what you want them to do, whether that's going to your online store or signing up for your newsletter. Always provide clear, specific instructions.
2 successful examples of radio ads
Home Depot radio ads have been a fixture on radio airwaves for many years. However, in 2022, the company took the lead in radio ad sales over memorial day weekend. With so much digital advancement, why does such a mega brand stick with radio ads? Michael Hibbison, Home Depot's VP of integrated Media, said, "Without the continued success in reaching customers that radio has provided us, we wouldn't be able to do all that we do today. We have a customer base that listens to the radio; they really like it. It's one medium that has truly stood the test of time."
The ESPN Radio show Mike & Mike is another example of using effective radio ads because of the popular on-air hosts. The voices of hosts Mike Greenberg and Mike Golic carried extra weight with the show's listeners. The humorous banter between the Mikes kept listeners entertained, making them more likely to stay tuned for in-between radio ads.
Ultimately, these ads are successful because of consistency and relatability and because they promote brand loyalty and familiarity.
How much do radio ads cost
Radio ads come down to two primary costs: production and distribution, that range from weekly costs in the U.S. between $200 to $5,000. However, this still depends on your location, listening audience size, ad length, and the radio station. For example, ads differ based on the time of day you run your ads. The most costly radio slot is… you guessed it – am hours since it reaches people going to work, getting ready for meetings, catching up on important news, or just trying to wake up and get into the day's swing.
Why you should use radio ads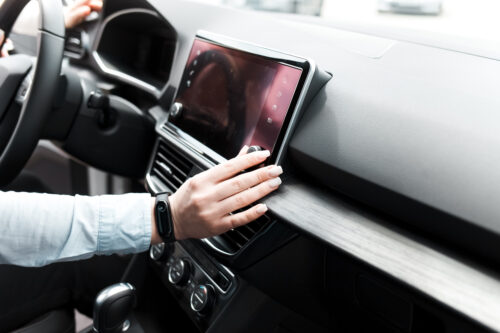 Listeners trust the radio personalities they listen to. They spend so much time listening to these voices that they become trusted companions. So why not take advantage of this by promoting your brand? Whether you're planning your next marketing strategy or just looking for ways to increase your brand awareness and sales, radio ads can target the audience you're after in 3 main ways.
They make your brand memorable to audiences.
They add personality to an otherwise cold company name.
They lead to direct sales.
Final thoughts on radio ads
Radio ads give your brand an advantage over other forms of advertising because your audience is already there. You just have to refocus their attention on what you have to offer. Fill your allotted time with well-chosen words and highlight the benefit of your product/service. You can also create something catchy, write a killer script, or offer a promo and you'll find a steady flow of customers before you know it.
So, now that you're ready to make killer radio ads, we'd like to wish you the best of success as you traverse the radio world. And whatever your next project, Voice123 has the best vocal talent in the business to help you enhance your brand value, reach your target audiences, and convert leads to sales.
Discover more!
Get more marketing tips and insights for your content projects; learn how to write killer scripts that engage your audience and use Voice123's management services for all your project needs.