Hours, minutes, seconds – why do they matter? Well, with effective project management, timing is everything. See, unlike general management, project management involves specific deadlines and tasks for successfully completing projects. But managing a team with this level of success in today's dynamic business landscape is challenging. You must oversee budget constraints, personality clashes, remote work synchronization, and multitasking. Whether it's for content creation, production design, or directing voice actors.
At Voice123, projects are our specialty, especially the audio-visual kind. So in this project management guide, we'll explore 12 expert tips to help you streamline your projects, enhance teamwork, and achieve remarkable success. Download our free 12 tips here!
With the clock ticking, now's the time to unleash your project's power!
What is project management?
Project management is the skillful organization and implementation of a project to ensure all tasks are completed and all goals and deadlines are met successfully. These project teams, together with project mangers, systematically deconstruct projects into manageable tasks by allocating resources, adapting strategies, and assigning team roles to meet scheduled deadlines. Project managers ensure team collaboration by adapting to changes and constraints that arise to guarantee the successful delivery of outcomes.
At Voice123, our Managed Services team offers clients a similar service with customized project solutions. We select the best voice actors for the job and perform quality control checks throughout the recording to deliver a high-quality voice over. And the best part is that it's all accomplished remotely and without any inconvenience. But what does remote project management involve?
What is remote project management?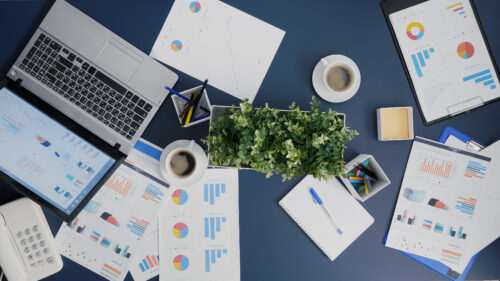 Remote project management is when teams work from different locations, but they align and complete tasks simultaneously with digital technology. This includes tools like Slack, Microsoft Teams, Word and PowerPoint, Zoom, Skype, WhatsApp, Google Docs, and Slides. Project managers will plan and manage tasks and activities from their locations, ensuring that goals stay on track and within budget. Remote work offers companies better access to global and diverse talent. Hiring and paying voice actors, translators, editors, producers, marketers, influencers, writers, podcasters, voice actors—the list goes on! Now, let's look at some of the best tips for successful project management.
12 tips for successful project management – download here
1. Implement risk management
Risk management means seeing dangers in advance and planning contingencies. Project managers will identify potential problems and make informed decisions about allocating resources and reducing costs. A potential risk in a marketing campaign for a new product could be negative customer feedback. To prepare, use early testers to try the product pre-launch. They can identify issues and provide feedback before it reaches the general public.
2. Promote team unity
Different personalities can clash in opinions and working styles. Try to create shared environments with ownership of tasks and collaboration. Members can address challenges, align efforts, and capitalize on skill sets. Although individuals can focus on research project areas like data analysis, fieldwork, and literature review, use progress meetings to encourage cooperation and strengthen equalization.
3. Document everything
Documentation avoids missing paperwork and deleted files. So, record everything from design choices to building materials. This assists with dispute resolution and tracking project progress. On a construction project, you can document design decisions, building materials, and changes made to ensure the final product meets the initial architectural requirements.
4. Set milestones
Team results boost morale and celebrating key achievements acts as a motivator. Your staff can maintain their dedication and focus while feeling appreciated. This reinforces the value of teamwork and individual contributions. In an IT project for an electronic health records system, celebrate small achievements like effective communication with healthcare liaisons or a smoothly running system.
5. Prioritize quality
Quality is key. So, allow time for testing and debugging. Aim to achieve a superior end product with minimized issues and customer contentment. Maintain your commitment to uncompromising quality with transparent communication strategies. For a sustainability project within a company, regularly communicate how the project's initiatives contribute to reduced carbon emissions and cost savings.
6. Delegate with knowledge
Before assigning tasks, make sure that team personalities match up with their skill sets. This way, you can trust them to complete their assignments. In a marketing campaign, delegate tasks based on strengths and ability to complete a task within a specified amount of time. If your graphic designer has better social media management skills, use them to assist with the campaign's social media strategy.
7. Balance workloads equitably
Equitably distributing workloads prevents burnout and encourages good working environments. If teams feel their workload is unevenly distributed, they're less likely to complete their tasks. So, while the design tasks go to the designer and the data analysis to the engineer, each person should still only have as many tasks as they can successfully carry out.
8. Use project management services
Platforms like Voice123's Managed Services can streamline your project's organization, collaboration, and tracking. When you outsource your project, the team does everything for you: task management and meeting timelines to receive data-driven insights. Just book a consultation with the Voice123 team, specify your instructions, and leave your project in capable hands.
9. Keep your team motivated
A motivated team helps you achieve project success with minimal issues. Offer positive feedback to recognize their efforts and contributions. Inspiration helps your team focus on the larger purpose and impact of the project. For example, in a nonprofit organization working on a clean water initiative, you can emphasize how your work directly improves the lives of communities by providing access to safe drinking water.
10. Break down complex tasks
Large tasks require more time, energy, and resources to complete. So, try to break them down into smaller subtasks. This makes tackling and achieving tasks within a limited timeframe easier for a team. In a software development project launching a new app, you can divide the development process into design, coding, testing, and deployment phases. Each phase can then be divided into tasks like creating user interfaces, writing code modules, and conducting quality checks.
11. Don't forget about mental health
Prioritize your team's well-being by addressing potential stressors. Allow flexible hours when possible, and promote breaks to recharge. While some projects are short, others can run for years, creating monotonous tasks for the team. In a high-pressure project, organize wellness initiatives like mindfulness sessions or team-building activities. This will boost team morale and create a positive work environment.
12. Use communication tools
Communication tools can help your team plan and execute projects in an efficient manner and they also enhance project visibility and understanding. So use communication tools to monitor your team's progress. You can also use visual communication tools like Gantt charts and Kanban boards to provide a timeline view of tasks and milestones, aid in tracking progress, and help team members visualize their workflow and stay connected with each other.
The benefits of project management services
Project management services help you juggle multiple projects in a short amount of time. You also outsource your project to skilled professionals without hiring many different staff members. With the Voice123 Managed Service, for example, you gain instant access to voice actors, project managers, video producers, audio quality control experts, translators, and more. Imagine the hiring costs involved in just one project that needs at least 5 of those skills! While outsourcing has its own costs, it still gives you quick and easy access to skilled pros on a need-by-need basis. With the added flexibility of owning your project.
How does voice over project management work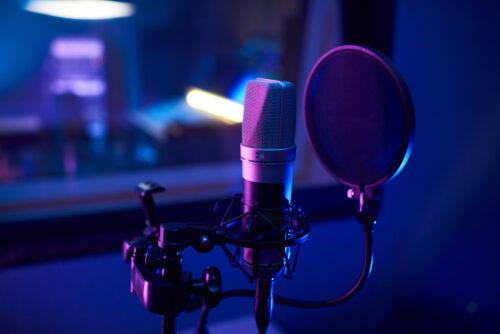 Voice over project management involves coordinating and overseeing all aspects of a project, including the target audience, tone, style, and purpose of the voice over. The process starts with a consultation, where project managers gather details and expectations. Then, they assemble voice artists whose skills match the project's needs. If necessary, the team also reviews, refines, and optimizes the script. During recording, every effort is made to produce high-quality audio. This could include directing voice actors to achieve a specific tone and emotion. Then there's post-production audio editing, noise reduction, and mastering to enhance the overall quality of the recording, syncing it with visual content like videos, animations, or presentations if required. By meticulously overseeing each step, from voice actor selections to the final delivery and payment, voice over project management ensures a seamless and successful outcome that exceeds expectations.
Final thoughts
So, folks, project management is a road paved with insights and marked by achievements. And successful projects are testimonials of the extraordinary heights that collaboration, strategy, and commitment can reach. Especially when you implement our 12 tips for success. Don't forget to download them for free to keep or share!
And wherever your project or industry, Voice123 is an additional tool that offers specialized and customized voice over project management services, from casting to payment. Whether you need 5, 50, or 500 voice overs. Because your project is as important to us as it is to you. So, you can always trust Voice123 to get the job done.
May the road of project management lead you to high-yielding results.