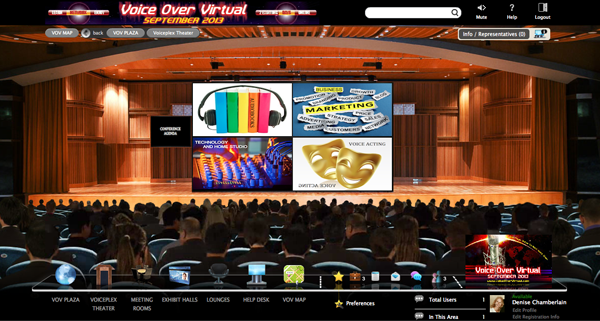 The Voice123 team is pumped to attend our first ever "virtual conference". The Voice Over Virtual conference is happening online September 18-20th. This giant 3-day Online Conference features a stellar cast of 50+ top voice over professionals teach what you need now, whether you're a newcomer or veteran voice talent.
Voice123's very own SEO expert, Luis Betancourt, will be presenting, "Master your marketing: SEO and social strategies for voice talents." This course will teach you what SEO is and why it's important to your voice acting career.
Myself and Client Services Representative, Michelle Rojas, will be available to chat throughout the conference to answer all your questions about Voice123 as well as help you understand what our voice seekers look for when selecting the perfect voice actor for their projects.
How to get $50 off your Voice123 premium membership:
Easy! Just stop by the Voice123 "Virtual Booth" at any time during the conference to find out all the details. We can't wait to meet you!
Find out more and register here: http://www.voiceovervirtual.com/